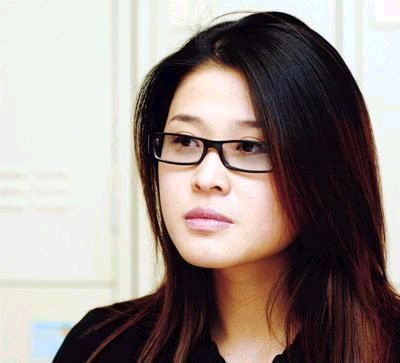 Chapter 1 – The letter
August 20, 2006 - The morning sun shone onto Xu's face as she turned to the clock, sighing, deciding that she would sleep for a little more, and drooling onto her pillow. It was yet another typical Saturday morning for Xu, taking care of her father who was down with 'Black Lung Disease', a common disease for coal-miners, and cooking breakfast for her younger siblings. Her Mother, who used to be a housewife, now had to work because of her Father's disease, and the only ones who could take care of Xu's siblings were her brother (who was involved in gang activities and killed by a rival gang) and herself. Xu loved sports, especially touch-rugby, which she would go for training every Friday night. She had to balance her life well – one wrong step could bring disastrous effects. Well, at least that was what she thought.
Cooking for her siblings was a pretty easy task for her. The only thing she hated was that she was unable to do her homework on time, pushing them to the very last-minute, putting her siblings and Father at top priority. She wasn't like the other kids in her class, who would go to school with cool gadgets, shiny shoes, and cellphones. In fact, she didn't even have one of those. She tried to apply for a job at the local provision shop, but she was rejected every time because the legal age to work was 15. The fortunate thing, however, was that she worked extremely hard and stayed attentive in school, which would naturally bring good results in examinations – and something she hadn't expected.
Evening approached, and families of birds would be heard chirping on a tree where they set their nests. Xu's mother came back from work, the time which the postman would also come by (Xu's village was the last village in the district, so the postman would naturally come at evening. Her mother's face filled with excitement as she walked into the house, holding an envelope in her hand. The logo on the left corner of the envelope was something Xu had seen her whole life – Her high school logo. She never really cared because everytime her school sent her a letter, it would be either an invitation to the school's scholarship award ceremony, or a reminder for her to pay her school fees. But this time, it was different. The letters that she would normally receive would either come at June or December. But it was August, and she couldn't think of anything that the school would send her a letter for. As she was busy with homework, Xu requested that her mother opened the letter for her, and to tell her what it is. Her illiterate mother opened the letter, and stared blankly at it. The only letters she could read were those that were frequently sent to her house. Xu stared blankly at her mother, with thousands of thoughts appearing in her mind, as her mother said in Native Taiwanese Hokkien, "What's this? Don't know what it's saying". Xu ran for the letter, with thoughts like 'Am I expelled?', 'Am I suspended?' and 'Don't tell me they want me to pay the fees another time!' She took the letter from her mother, before reading it. It said:
????????????

?????? 10045 ?????? 165 ?,TEL:02-2382-0484

????????,

?????????????????????????????????,????????????????,???????????????????????????????? A ???????,?? B ?????????????,???????????????????????????????????????????

?,

???

??????????????

Translation:

Taipei Municipal First Girls' Senior High School

No.165, Sec. 1, ChongqingS. Rd., Zhongzheng District, TaipeiCity 10045, Taiwan (R.O.C.) .

TEL:02-2382-0484

Dear student Xu Jinfeng,

The school's principal and board of governors have decided to send you to the United States of America, Los Santos, for research of several products that are linked with Engineering, and also evaluation of the market in the United States. If the research succeeds, the Board of Governors is willing to pay all expenses that are required for immigration (of course, if you want to). Students following you on the 1-year trip will be Lin Youlin from Class A, and Huang Xiuhui from Class B. If your immigration process is not successful, or if you choose not to take up American citizenship, the Board of Governors will still be willing to pay for all expenses that you have spent in the States. We hope that you can give us a reply soon. Thank you.

Best regards,

Li Lijuan

Principal

Taipei Municipal First Girls' Senior High School
Xu fell onto the wooden bench outside her house, with her mouth wide opened in astonishment.
TO BE CONTINUED....
_________________
Khans Motorcycle Club - The Real Nine Percenter MC
Click on the pic to be redirected to forums.

Jimmy Braescher - Khans President
|"Hell is home to me, might as well be, I like it here and nowhere else invited me."|
My Pacthes: CLICK HERE

---
Permissions in this forum:
You
cannot
reply to topics in this forum